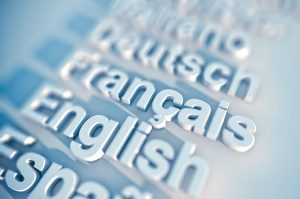 We deliver engaging copy, business or swag, always spot-on. Just as if it was originally written in the language of your target audience.
The first time
Never called on the services of a translation agency before? Email or call us. You will be assigned a contact person who will ensure the necessary follow-up until you are happy with the result.
Procedure
You send us your source text. We select the most suitable translator with the right mother tongue. The translation is checked by a proofreader. Your project manager delivers the translation in the format of your choice.
Target languages
No Problem! translates in all EU languages, Russian, Chinese and Japanese. For other languages we call on preferred partners.
Our translators
All our translators specialise in certain fields or topics. Your translations are always entrusted to the right person.
What sets us apart
Our biggest assets are flexibility (in terms of deadlines, subject matter, nature of the assignment) and IT mindedness (practical if you use more than just Word).